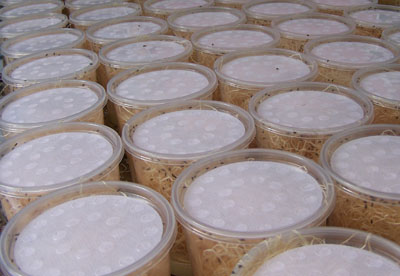 Wholesale/Bulk Order Info

Snail Tail Flies is happy to offer wholesale fruit fly cultures at exceptionally low prices to zoos, aquariums, universities, breeders and individuals who require larger amounts of cultures than offered on our Order page. For cultures on a regular basis, be sure to check out our Recurring Orders Page. If both of these options don't fill your needs and you need larger amounts, our normal course of action is to provide you with a link to a hidden page on our website that has a discount already applied; depending on how many and how often you need, I will provide you with access to a page in the wholesale section of my site where you can order as normal, but receive discounted pricing 365 days a year. Send us an email to let us know what your looking for and we'll get back to you promptly with pricing and additional info. If you are just placing an individual order, we can send you an invoice through email which can then be paid using credit/debit card or paypal; if you need cultures on a regular basis, access to the wholesale section of this site is ideal.
We also offer bulk pricing on our Premium Dry Mix Fruit Fly Medium, Ready-To-Go Cultures and most of our other products. Whatever your needs, contact us and I'm sure we can work out a deal that you will be very happy with. If you've tried our cultures before, then you know quality we guarantee; although our culture prices are already the lowest in the country, our wholesale customers receive additional significant savings - if your re-selling our cultures, we want to make sure you can offer great prices to your own customers. Give us a try today and we'll be your fruit fly vendor for life!
Adam Weglarz
Snail Tail Inc.
Click Here to Contact Us